AI4PAN
Artificial Intelligence for Pandemics
Centered at The University of Queensland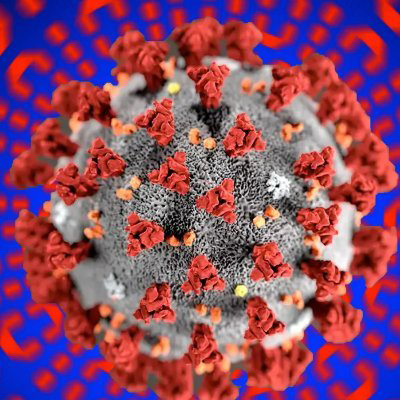 Twitter: @ai4pan
YouTube: channel
Admin contact e-mail Roxanne Jemison
Seminar academic contact e-mail Aminath Shausan
Academic contact e-mail Yoni Nazarathy
---
Welcome to AI4PAN, The Artificial Intelligence for Pandemics group centered at The University of Queensland (UQ). The group's focus is the application of data science, machine learning, statistical learning, applied mathematics, computation, and other "artificial intelligence" techniques for managing pandemics both at the epidemic and clinical level.
Our fortnightly AI4PAN Seminar run via Zoom at 10am on Wednesdays (AEST = Brisbane time zone) and monthly from June 8th, 2022. Organized by Roxanne Jemison, and Aminath Shausan. See the Seminar Schedule with links to recorded talk.
---
Active Research Projects
ISARIC IInternational Severe Acute Respiratory and Emerging Infections Consortium) contributed by Sally Shrapnel and team.
The host response as an alternative early diagnostic for viral infection by Meagan Carney and Kirsty Short

Click to expand

Since the initial outbreak of Coronavirus Disease 2019 (COVID-19) in Wuhan, China, over 215 million subsequent cases have been recorded. The causative agent, Severe Acute Respiratory Coronavirus 2 (SARS-CoV-2) is highly transmissible and characterized by a heterogenous respiratory disease that ranges from mild symptoms to acute respiratory distress syndrome and death. Over 4.5 million deaths have been recorded to date. Direct detection of viral RNA via quantitative polymerase chain reaction (qPCR) is a highly sensitive and specific diagnostic tool for SARS-CoV-2 and the current gold standard for testing. However, whilst highly sensitive, a certain threshold of viral RNA must be present for subsequent amplification and detection by qPCR. Accordingly, it is possible for a close contact of a SARS-CoV-2 positive individual to initially test negative for the virus but then later in the incubation period, when there is increased viral replication, to test positive. As a result, current public health guidelines in Australia require close contacts of a SARS-CoV-2 positive case, as well as passengers from overseas, to quarantine for the entirety of the viral incubation period (14 days). The time taken for an infected individual to be identified by qPCR also has implications for anti-viral therapeutics. Current monoclonal antibody therapeutics are most efficacious if given early in infection. Thus, the importance of identifying SARS-CoV-2 positive individuals as early as possible early in infection is appreciable. Here, we hypothesise that there is a gene signature in the nasopharynx that can be detected in SARS-CoV-2 positive individuals prior to the detection of viral RNA using qPCR. To test this hypothesis we will use a combination of clinical samples and unsupervised machine learning clustering methods to potentially develop a new, early diagnostic for SARS-CoV-2 infection.

Large scale COVID19 vaccination behaviour monitoring on social media by Ajay Hemanth Sampath Kumar, Aminath Shausan and Afshin (Ash) Rahimi
Bounding the extinction time of a spatial epidemic by Ross McVinish and Xiao-Yu Anita Lin
---
Related UQ Projects and Groups
---
Research Publications
Use of an extended KDIGO definition to diagnose acute kidney injury in patients with COVID-19: A multinational study using the ISARIC- WHO clinical characterisation protocol by Wainstein, M., et al. Sally Shrapnel Group.
Emulation of epidemics via Bluetooth-based virtual safe virus spread: experimental setup, software, and data by Azam Asanjarani et al.
Effect of vaccination rates on the prevalence and mortality of COVID-19 by Jacob Westerhout, Hamid Khataee and Zoltan Neufeld
Clinical characteristics, risk factors and outcomes in patients with severe COVID-19 registered in the International Severe Acute Respiratory and Emerging Infection Consortium WHO clinical characterisation protocol: a prospective, multinational, multicentre, observational study by Luis Felipe Reyes et al.
Risk–benefit analysis of COVID-19 vaccines — a neurological perspective by Colleen Lau & Ian Galea
Endothelial cells are not productively infected by SARS-CoV-2 by Lilian Schimmel, Keng Yih Chew, Claudia J Stocks, Teodor E Yordanov, Patricia Essebier, Arutha Kulasinghe, James Monkman, Anna Flavia Ribeiro dos Santos Miggiolaro, Caroline Cooper, Lucia de Noronha, Kate Schroder, Anne Karine Lagendijk, Larisa I Labzin, Kirsty R Short and Emma J Gordon.
Risk-benefit analysis of the AstraZeneca COVID-19 vaccine in Australia using a Bayesian network modelling framework by Colleen L Lau, Helen J Mayfield, Jane E Sinclair, Sam J Brown, Michael Waller, Anoop K Enjeti, Andrew Baird, Kirsty R Short, Kerrie Mengersen and John Litt.
COVID-19 symptoms at hospital admission vary with age and sex: results from the ISARIC prospective multinational observational study by ISARIC Clinical Characterisation Group and Sally Shrapnel.
Intensive care digital health response to emerging infectious disease outbreaks such as COVID-19 by Marianne Kirrane, Sally Shrapnel, Mahesh Ramanan, Pierre Clement, John F Fraser, Kevin B Laupland, Clair M Sullivan, and Kiran Shekar.
Diabetes and overweight/obesity are independent, nonadditive risk factors for in-hospital severity of COVID-19: an international, multicenter retrospective meta-analysis by Danielle K Longmore, Jessica E Miller, Siroon Bekkering, Christoph Saner, Edin Mifsud, Yanshan Zhu, Richard Saffery, Alistair Nichol, Graham Colditz, Kirsty R Short, and David P Burgner.
The role of T-cell immunity in COVID-19 severity amongst people living with type II diabetes by Zhen Wei Marcus Tong, Emma Grant, Stephanie Gras, Melanie Wu, Corey Smith, Helen L. Barrett, Linda A. Gallo and Kirsty R. Short.
A meta-analysis on the role of children in SARS-CoV-2 in household transmission clusters by Yanshan Zhu, Conor J Bloxham, Katina D Hulme, Jane E Sinclair, Zhen Wei Marcus Tong, Lauren E Steele, Ellesandra C Noye, Jiahai Lu, Yao Xia, Keng Yih Chew, Janessa Pickering, Charles Gilks, Asha C Bowen, and Kirsty R Short.
Transition from growth to decay of an epidemic due to lockdown by Hamid Khataee, Jack Kibble, Istvan Scheuring, Andras Czirok, and Zoltan Neufeld.
Modelling the collective mechanical regulation of the structure and morphology of epithelial cell layers by Hamid Khataee, Madeleine Fraser and Zoltan Neufeld.
Effects of social distancing on the spreading of COVID-19 inferred from mobile phone data by Hamid Khataee, Istvan Scheuring, Andras Czirok and Zoltan Neufeld.
Targeted adaptive isolation strategy for COVID-19 pandemics by Zoltan Neufeld, Hamid Khataee and Andras Czirok.
Safe Blues: The case for virtual safe virus spread in the long-term fight against epidemics by Raj Dandekar, Shane G. Henderson,Hermanus M. Jansen, Joshua McDonald, Sarat Moka, Yoni Nazarathy, Christopher Rackauckas, Peter G. Taylor, and Aapeli Vuorinen.
Safe Blues: A Method for Estimation and Control in the Fight Against COVID-19 by Raj Dandekar, Shane G Henderson, Marijin Jansen, Sarat Moka, Yoni Nazarathy, Christopher Rackauckas, Peter G Taylor and Aapeli Vuorinen.
The host response as an alternative early diagnostic for viral infection by Meagan Carney and Kirsty Short
---
Group Contributors
Dr Hien Duy Nguyen's main research focus is to explore the relationships between regression data and mixture models, and to leverage such relationships to better analyse data that arise from bioinformatics, economics, image analysis, neuroimaging, and proteomics data. Interests also in the construction of expectation-maximization and minorization-maximization algorithms for applications in nonstandard mixture modelling.
---
Media
March 2022: ABC News, Queensland pharmacies struggle to enforce 'inconsistent' COVID-19 mask mandate amid confusion over rules
January 2022: Health Europa, Reducing vaccine hesitancy with new COVID-19 risk calculator
January 2022: In Queensland, Local researchers develop calculator to assess your chance of getting COVID
December 2021: Mirage News, Covid calculator updated
December 2021: UQ News, COVID calculator updated
December 2021: UQ News, Know the facts about Covid-19 with UQ's Kirsty Short. In this episode Kirsty talks about borders re-opening and the importance of herd immunity.
November 2021: ABC News, Australia monitors Nu COVID-19 variant
October 2021: 4BC882 News Talk, That's just not possible !': Virologist busts the big COVID-19 vaccine myths'
October 2021: UQ News, Vascular disease in COVID-19 is not caused by viral infection of blood vessels
October 2021: Juan News, Calculator to measure your risk of Covid-19 infection and vaccination
October 2021: Bigworldfree4u, COVID-19 risk described in new tool
October 2021: My Asian Marketplace, COVID-19 risks explained with new tool
October 2021: KNews, Australian researchers develop an online tool to assess COVID-19 risk
October 2021: Armenia News, The new 'calculator' identifies individual risks in COVID-19
October 2021: Planet Concerns, Calculator to measure your risk of Covid-19 infection and vaccination
October 2021: Botswana News, New 'calculator' determines individual COVID-19 risks
October 2021: OURTOPNEWS, Online COVID-19 Threat Calculator Reveals Your Tailored Danger of Infection
October 2021: The Hippocratic Post, COVID-19 risks explained with new calculator
October 2021: Blogarama, COVID-19 risks explained with new calculator
October 2021: Instant News, Australian researchers launch COVID-19 calculator that assesses your risk from the virus
October 2021: NewsFinale, New 'calculator' determines individual COVID-19 risks
October 2021: Tittle Press, Australian researcher launch COVID-19 calculator that assesses your risk of contracting the virus
October 2021: Xnewsnet, COVID -19 risks are explained with a new tool – UQ News
October 2021: Head topics Australia, Australian researchers launch COVID-19 calculator to assess risk of dying from virus
October 2021: NowYouReadMe.com, New calculator explains risk factors for COVID-19 infection and vaccination
October 2021: Florida News Times, COVID-19 risk described in new tool
October 2021: BioSpectrum Asia Edition, Australia launches new tool to explain COVID-19 risks
October 2021: News GP, Online tool helps assess risks from COVID-19 and vaccination
October 2021: SciTechDaily, Online COVID-19 Risk Calculator Shows Your Personalized Risk of Infection
October 2021: ExBulletin, Australian researchers have announced a COVID-19 calculator to assess the risk of viruses
October 2021: China.org.cn, Aussie researchers develop online tool to assess COVID-19 risk
October 2021: Tripple J News, The calculator is meant to show the importance of getting vaccinated.
October 2021: ABC Southern Queensland, Unveiling a COVID-19 risk calculator
October 2021: Xinhua, Aussie researchers develop online tool to assess COVID-19 risk
October 2021: Sunrise Queensland News, Researchers at the University of Queensland have helped launch a new online tool enabling people to better understand their risk of catching COVID-19
October 2021: National Nine News, A new tool is being launched by the immunisation Coalition and the University of Queensland
October 2021: ABC News, You can now find out how at risk you are from COVID-19
October 2021: UQ News, COVID-19 risks explained with new tool
October 2021: ABC Radio Melbourne, The COVID-19 risk calculator allowing people to assess their chances of catching the virus and dying from.
October 2021: ABC Radio Brisbane, A COVID risk calculator allowing people to assess their chances of catching the virus and dying from it is is being launched today.
October 2021: ABC News, Australian researchers launch COVID-19 calculator that assesses your risk from the virus
October 2021: Herald Sun, New Australian tool to measure your risk of Covid-19 infection and vaccination
October 2021: Nine News, Third COVID-19 vaccine doses already being given out in Victoria
September 2021: ABC News, Experts examine fears and misconceptions fuelling Queensland's slow COVID-19 vaccine uptake
September 2021: ABC News, Influenza cases hit an all-time low in Australia in 2021 — that could be a problem when it returns
September 2021: The Australian, Q&A: Dr Kirsty Short, virologist, 34
September 2021: Bloomberg, Improving Pandemic Preparedness
September 2021: ABC News, Queensland Premier Annastacia Palaszczuk defends demand for updated research on COVID-19 impacts of reopening on children
September 2021: The Courier Mail, How Queensland researchers are preparing for the next pandemic with Kirsty Short
August 2021: ACEMS Podcast, Episode 59: Experiment in Lockdown
August 2021: ABC News, When can my child get vaccinated against COVID? Are the vaccines safe for kids?
August 2021: The University of Auckland, University experiment mimics Covid-19
August 2021: UQ Faculty of Science, NZ's lockdown effectiveness tracked with digital 'virus'
August 2021: Sydney Morning Herald, No dodging Delta as COVID outbreak spreads in Queensland
August 2021: Brisbane Times, No dodging Delta as COVID outbreak spreads in Queensland
July 2021: UQ Contact Magazine, Ticket to Freedom
July 2021: Stochastic Lifestyle, Learning Epidemic Models That Extrapolate, AI4Pandemics
June 2021: The University of Queensland, Machine Learning for acute kidney injury in COVID 19
June 2021: The Conversation, What's the Delta COVID variant found in Melbourne? Is it more infectious and does it spread more in kids? A virologist explains
March 2021: The Australia Business Review, Artificial intelligence to help pinpoint COVID diseases. Sally Shrapnel, Data scientists will use artificial intelligence to identify which COVID patients will likely experience longer-term conditions such as kidney damage.
March 2021: The Conversation, We've designed a safe 'virtual' epidemic. Spreading it is going to help us learn about COVID